Homecoming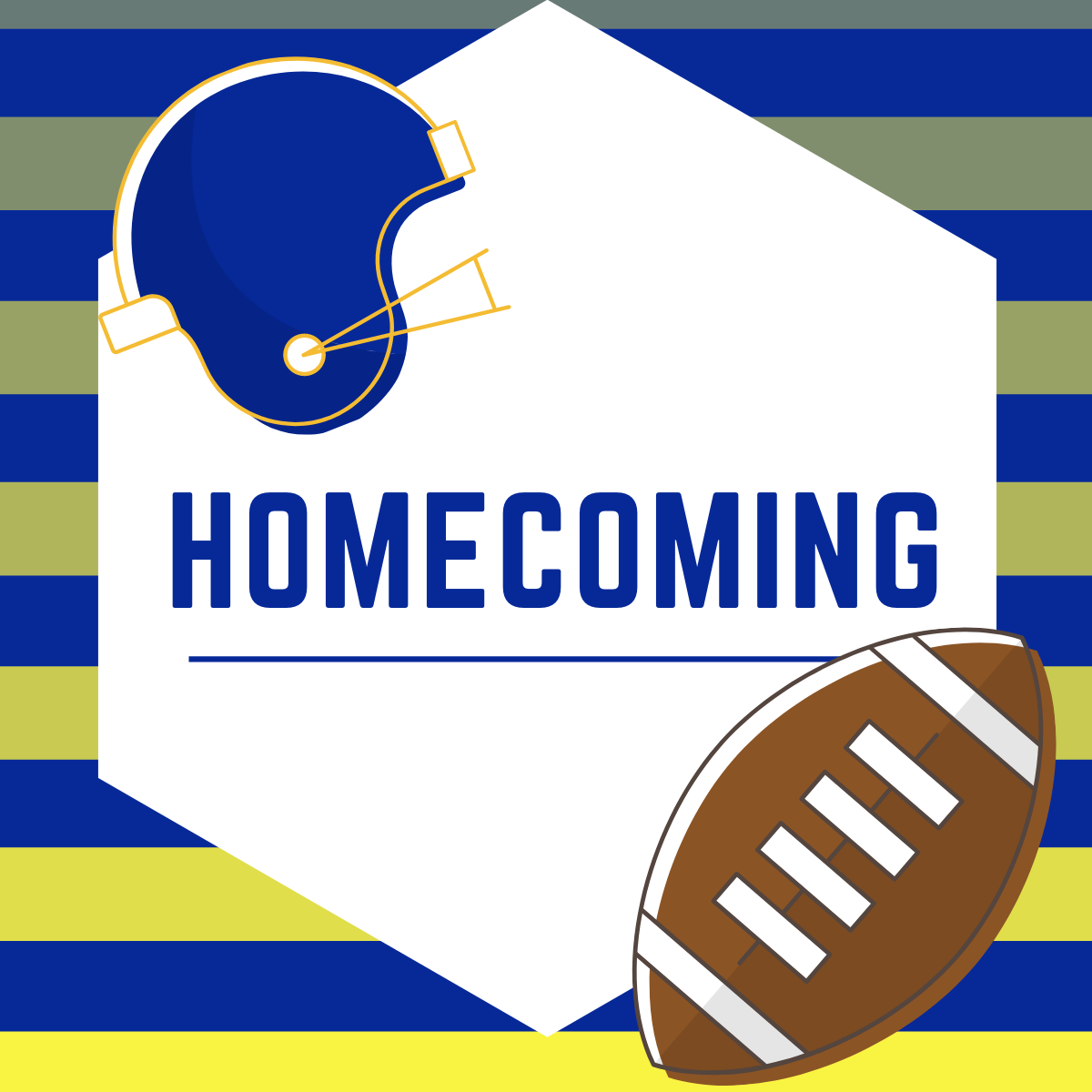 ---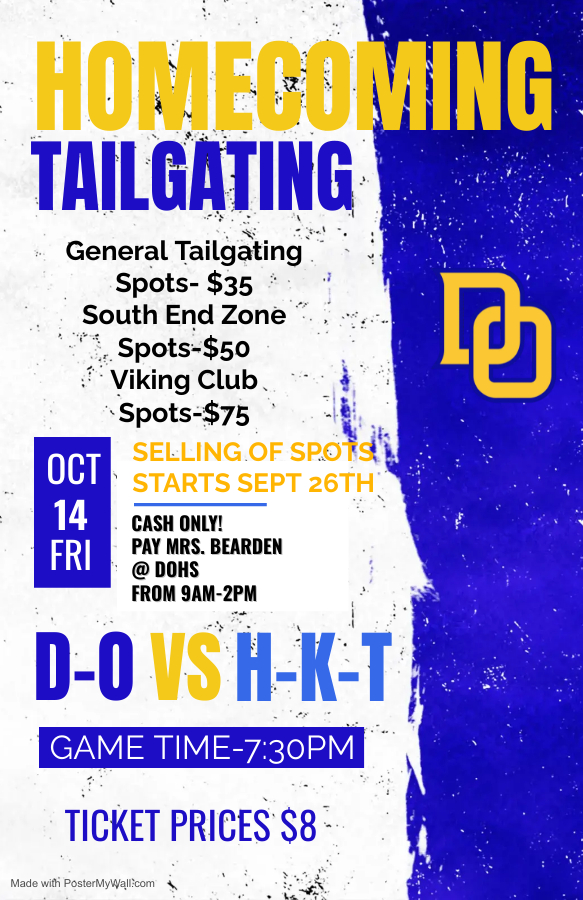 As we plan for HOMECOMING 2022, we do so with great excitement! It is imperative that we realize the importance of keeping our homecoming tradition going; however, it is even more important that we show our support to our current Vikings as they experience their first or last homecoming as a high school student. Whether it is playing on the football team, cheering, dancing with the band or competing for the title of Miss Homecoming 2022, let's show our Viking spirit and support for them!
In an effort to ensure that we afford all persons interested in tailgating an opportunity to do so, the following expectations have been established:
1. The Denmark-Olar High School Tailgating Experience will take place on Friday, October 14, 2022 at 197 Viking Circle. The Denmark-Olar High School Tailgating Experience will open at 3:30 P.M. and close at 11:00 P.M. No one will be permitted to set up before 3:30P.M. It is expected that all tailgating areas will be completely cleared (including all people and personal items) by 11:00 P.M. At 11:00P.M., all lights will be turned off.
2. All tailgating spaces will be sold on a first come, first serve basis. The General Tailgating area has several spaces that are available for $35 per space. It should be noted that the General Tailgating area is located on the field in the front left side of Denmark-Olar High School. We also have several South End Zone tailgating spaces that can be rented for $50 per space. It is important to know that only the vehicles with a tailgating decal will be permitted to enter and park in the South End Zone tailgating area. Additionally, all persons entering the South End Zone will be required to purchase a ticket to the game to gain entry into the South End Zone. The Viking Club tailgating space has a limited number of spaces, and persons may rent one of those spaces for $75. The Viking Club tailgating space is located outside the main entry gates to the stadium. There are no parking spaces in the Viking Club tailgating area. As such, only tables, chairs, tents, etc. will be permitted.
3. Should you chose to rent one of the tailgating spaces, all monies are to be paid directly to Mrs. Amanda Bearden (Bookkeeper/Secretary) at Denmark-Olar High School. Denmark-Olar High School will not be held liable for payments remitted to third party individuals. Third party payments WILL NOT BE RECOGNIZED. All persons who purchase a tailgating space will receive a parking decal. We will begin selling tailgating spaces on Monday, September 26, 2022. The sale of spaces will continue until Friday, October 14, 2022. Purchases may be made in the front office from 9:00A.M. to 2:00 P.M.
4. Drinking alcohol and smoking are NOT ALLOWED on school grounds and NOT PERMITTED DURING THIS EVENT. Individuals and tent groups that do not follow the rule pertaining to the use of alcohol and smoking are subject to REMOVAL and/or ARREST.
5. Portable generators with a decibel rating of 60db or less are permitted for tailgate use.
6. No solicitation is permitted, including commercial or political advertisement or handouts.
7. Amplified sound is prohibited.
8. Do not leave valuables unattended. DENMARK-OLAR HIGH SCHOOL is not responsible for unattended tents and items.
9. Portable restrooms will be provided in the tailgate area.
10. Help keep Denmark-Olar High School beautiful by placing all recyclables in designated recycling receptacles and other trash in trash receptacles.
We are looking forward to having an awesome HOMECOMING 2022. Go Vikings!
Sincerely,
Homecoming Committee